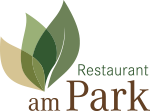 From February 1st 2013, guests deciding to stay at the Parkhotel am Posthof in Frankfurt/ Main can enjoy an additional highlight. On that day, the Restaurant am Park opens, offering many culinary delights and delicacies from the region around Frankfurt. Reservations can be made now.
The Restaurant am Park is run by the Gill family who is also in charge of running the hotel. This couple is well-known for their hospitality and make guests feel welcome from the moment they arrive.
Which culinary delights await patrons at the Restaurant am Park? You can expect regional highlights as well as international cuisine. Once a month, a theme night is organized which focuses on a different country each time. A rich and varied buffet with specialities from that country is served on those nights.
Guests can enjoy the beautiful view of the adjoining park from the restaurant, and if the weather permits, dine on the sunny patio. A beautiful view is therefore included in our menu!
The Restaurant am Park is pleased to welcome both guests staying at the hotel as well as other diners.
Monday-Saturday
17.30 Uhr bis 22.00 Uhr
Sunday
11.30 Uhr bis 14.30 Uhr
17.30 Uhr bis 21.00 Uhr
Closed during Mid-Day
Contact us for special Events like Weddings, Anniversaries etc.)